Horizon 2016 moved to august 27 and 28!




:: 2016/08/17



The forecasts for this coming weekend are showing too much winds and strong odds of rain so we've chosen to go for our raincheck dates on august 27 and 28. It already seems that the forecast for that weekend are more in our favor for launch.

Stay tuned for an update on Horizon 2016's raincheck, subject to another weather review next week.


VIPE: GO for July 23 and 24


:: 2016/07/04



Finally the weather seems to be cooperating for our second attempt at VIPE 2016! There should be some cloud cover (and possible rain, but only 30%) on Saturday with very low winds, followed by a much nicer, warmer and clearer Sunday, again with low wind.

Press the button below for more details (weater, location, etc)





GO for Rocket Fest 2016!


:: 2016/04/17



The weather kicks off the 2016 season on a positive tone: we are "GO" for the upcoming launch weekend, expecting an ideal Saturday with low winds, warm weather and a cloud ceiling well above our altitude limits! Sunday should be similar, but with slightly more wind.

Set the date on your calendar for May 21 and 22 2016 where Rocket Fest will take place in St-Pie-de-Guire, officially opening a very inetesting season for our club! Visit the event page for more details including weather condition updates when the event nears.





QRC Yearly General Assembly march 26 at 9AM
:: 2016/03/25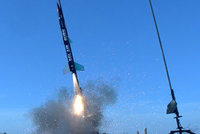 It's time to prepare the 2016 season! The yearly general assembly will be held at 9am on march 26th at Cosmodôme de Laval, 2150 autoroute des Laurentides Laval, QC H7T 2T8.

The meeting should en around 11am, followed by workshops up until 5pm.


October Sky 2015, UPDATE: Go for Sturday, Sunday AND Monday!
:: 2015/10/08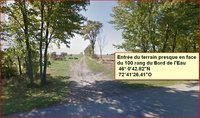 After a second weather review with even more up-to-date information, we've chosen to open up the whole weekend for rocket launches. We'll be waiting for you all on Saturday, Sunday and Monday (October 10, 11 and 12)! You may either choose to brave the cold (Saturday) or the wind (Sunday/Monday)!

While we're launching at the well known site #2 just like last year, we'll need to move the entrance gate (see attached picture). Please use the GPS coordinates on the picture to find the correct entrance.

Saturday should feature a sunny sky, low winds but also temps under the 10 degrees Celcius mark. Sunday has high risk of cloud cover, but conditions should remain decent for launch. On Monday, the temperature is expected to rise further, but high winds will also be something we'll need to look at closely.

We hope to see you all out on the field Saturday, Sunday and Monday!





© 2016 Québec Rocketry Club - All Rights Reserved