October Sky to take place on the 12 and the 13
:: 2013/09/30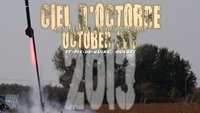 We've received our authorizations for October Sky 2013! According to our last review including all factors with a focus on weather, we've determined that we are absolutely "GO" for October Sky 2013 this weekend! It seems that we're falling right in the middle of an "indian summer", with maximums of 20 degrees on both days and winds averaging 8km/h and with barely any cloud cover!






GO for VIPE 2013!
:: 2013/06/27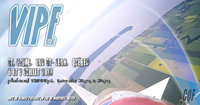 We are officially GO for our event in St-Prime near Lac St-Jean this weekend!

There should be a ton of high power on the menu: If you've never seen high power before, this will be a golden opportunity. Powerful motors should be lighting up one after another, some of the rockets going so high they require a GPS tracker and a radio emitter for real time reporting, others being ambitious experimental projects and finally, of course, plenty that will fly to certify!

The Lac St-Jean event is one not to be missed: we hope to see you in huge numbers, rocket operators and spectators alike! Until then, look for weather reports and updates on this page: http://www.clubqf.ca/en/event-EV-263.html?m=weather
Keep in mind this event is equipped with a back-up date in case it rains, so the odds should be on our side despite the skies getting tricky over the province this summer.





VIPE 2013 - Motor orders deadline is June 27! Order big motors NOW!
:: 2013/06/17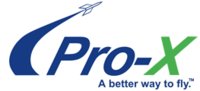 Have you ordered your motors for VIPE 2013 taking place on July 6 & 7? Since the launch is arriving at a crazy pace, we recommend you order your motors as soon as you can!

If you plan on ordering anything BIG (75mm+) it's recommended that you do it AS SOON AS POSSIBLE!! Because of availability and restrictions, large motors take longer to ship! If you plan on ordering the more typical stuff (54mm and below) the deadline for these orders is June 27.

For more information on VIPE 2013 visit this page: http://www.clubqf.ca/en/event-EV-263.html





Rocket Fest 2013: 71 Flights, 33 High Power, 5 Certifications
:: 2013/05/28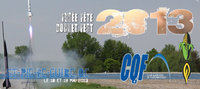 When we all thought the VIPE 2011 record of 64 flights would stand for a while, we were proven wrong... really wrong! This year's season opener, Rocket Fest 2013, topped 71 launches over the weekend, for which the weather was great in most part.

Five level-certifications were performed and thirty-three high power flights took place, which provided for a lot of displays of brute power, lots of loud rocket noise and most importantly lots of long walks with beacons and photo finishes!

To relive the event, available in 3D if you have the hardware (or a pair of those old school red/blue glasses), use this link to open the YouTube 3D video: http://www.youtube.com/watch?v=Voro8wUWlZ0 (If you cannot view 3D by ay means, click the "3D" button then click "Turn off 3D"; for highest quality click the gear button and select 1080p)

The launch log has also been released here: http://www.clubqf.ca/en/event-EV-262.html?m=log

For more pictures, videos and comments from members regarding Rocket Fest 2013, just head to our Facebook page, here: http://www.facebook.com/clubqf

Up next, VIPE 2013... stay tuned for the motor ordering information in the coming weeks and the first few weather reviews in mid-June.





How to order your motors for Rocket Fest 2013 (Deadline May 8!)
:: 2013/04/25
There are big changes concerning motor orders for the QRC launch events in 2013, so please read up!

From now on, you will need to order your motors before the launch evens, about ten days before the event at the latest. In the case of Rocket Fest 2013, the specific deadline is May 8 2013.

To place an order, please visit the following webpage: http://www.sunwardhobbies.ca/content/cesaroni-cti-motor-orders
Simply choose your motors and specify that your order is being placed for the QRC's next launch event. You will have the chance to pay beforehand, eliminating all needs of on-site accounting.

Please note that most motors (except a few rare exclusions) will be shipped DIRECTLY TO THE EVENT. To save you on steep HazMat and shipping fees, the orders are collectively shipped to club officials in one package, allowing us to distribute the pre-paid motors on-site in absolute safety.






© 2013 Québec Rocketry Club - All Rights Reserved