Go for Rocket Fest 2015 May 16-17!
:: 2015/05/14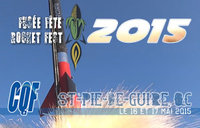 Despite a very tricky weather forecast, we've found the conditions good enough for a launch this weekend, especially with Sunday looking well clear of any bad weather or high winds giving for some great rocketry conditions.

For Saturday we are expecting a varying altitude ceiling given cloud cover is expected, with a slight risk of rain around lunch time and a bit of an increase in wind speeds. Conditions should improve in the evening. For Sunday we are expecting excellent conditions all day.





Rocket Fest 2015: Time to order some motors!
:: 2015/04/28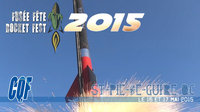 It's already time to make your motor orders for Rocket Fest 2015, the first QRC launch of the season held on May 16-17 2015! If you want to jump in our group buy, consult this page for more info: http://www.clubqf.ca/en/ev-information.html#motorinfo
The promotion code to order from Canadian Rocketry Store is: CQF052015


Note that the Canadian Rocketry Store now offer Aerotech's new single-use high power line (Disposable Motor System: DMS) which has a pretty vast 38mm selection and even a few 54mm motors going all the way to "L" impulse!

The motor order phase should close sometime midway next week. After that it should be time for weather reviews and a few final touches before we launch!





2015 Launch Schedule Published!


:: 2015/04/17



It's time to make your launch plans for 2015 as we've released the new schedule for the season, once again announcing the possibility of four launch events held by our club!

Join us in St-Pie-de-Guire (near Drummondville) for the season opener on May 15-16 (weather permitting, with optional backup dates available) and consult the events list for all the dates and information on each event as it becomes available.





VIPE is GO for July 19 and 20!


:: 2014/07/01



With nearly perfect weather for the coming weekend it is with pleasure that we announce that VIPE 2014 is GO! The launch is taking place in Roberval near Lac St Jean.

A crazy-high ceiling, almost no winds (5-15km/h), hot weather and a 3km by 3km field... what more could a rocketry enthusiast ask for?! We expect to see you all this weekend up north for some rocket fun!





GO for Rocket Fest 2014 may 31 and june 1st
:: 2014/05/04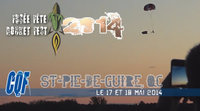 OFFICIAL GO for Rocket Fest 2014
The weather is great, the authorizations are signed and thus we are all set for Rocket Fest 2014 this weekend! We hope to see you and your creations on the field!

*Update! Weather is essentially washing out our first opportunity for this launch. We are rescheduling for May 31 and June 1st!*

Here comes the QRC's 2014 season with the first of four launches taking place in only TWO WEEKS! It's already time to think motor orders and there should be time for that all the way to next Monday or Tuesday. If you need help knowing what to do for motor orders, consult this page: http://www.clubqf.ca/en/ev-information.html#motorinfo

Weather reviews should start this week, so don't forget to check the event's main page for updates, road directions and maps. Click on this article's "More details" button or click the link related to this article.





© 2015 Québec Rocketry Club - All Rights Reserved